Cubicles & Curls Elsewhere on the Internet
We love collaborating and telling our story on other creative platforms. If you want to collaborate or feature Cubicles & Curls on your platform, email theboss@cubiclesandcurls.com
Refinery 29 - These 10 Black Women Want You To Stop Commenting On Their Hairstyles At Work
"I consider my hair and its versatility to be a part of my beauty. It's one of the avenues which I use to express myself, and while I don't mind people appreciating the effort I put into styling my hair, I can tell when the attention doesn't come from a sincere place. Sometimes my hair will be in braids, sometimes a huge twist-out, and sometimes it will be straight."
Can I Really Have Natural Hair At Work?
Many of us have asked ourselves the question, "Is natural hair professional? Can I really wear this hairstyle to work?" It's a fair question and one that I went back and forth with myself. In this post, I share how I came to my answer of "yes, my hair is professional" and how that was received in my workplace.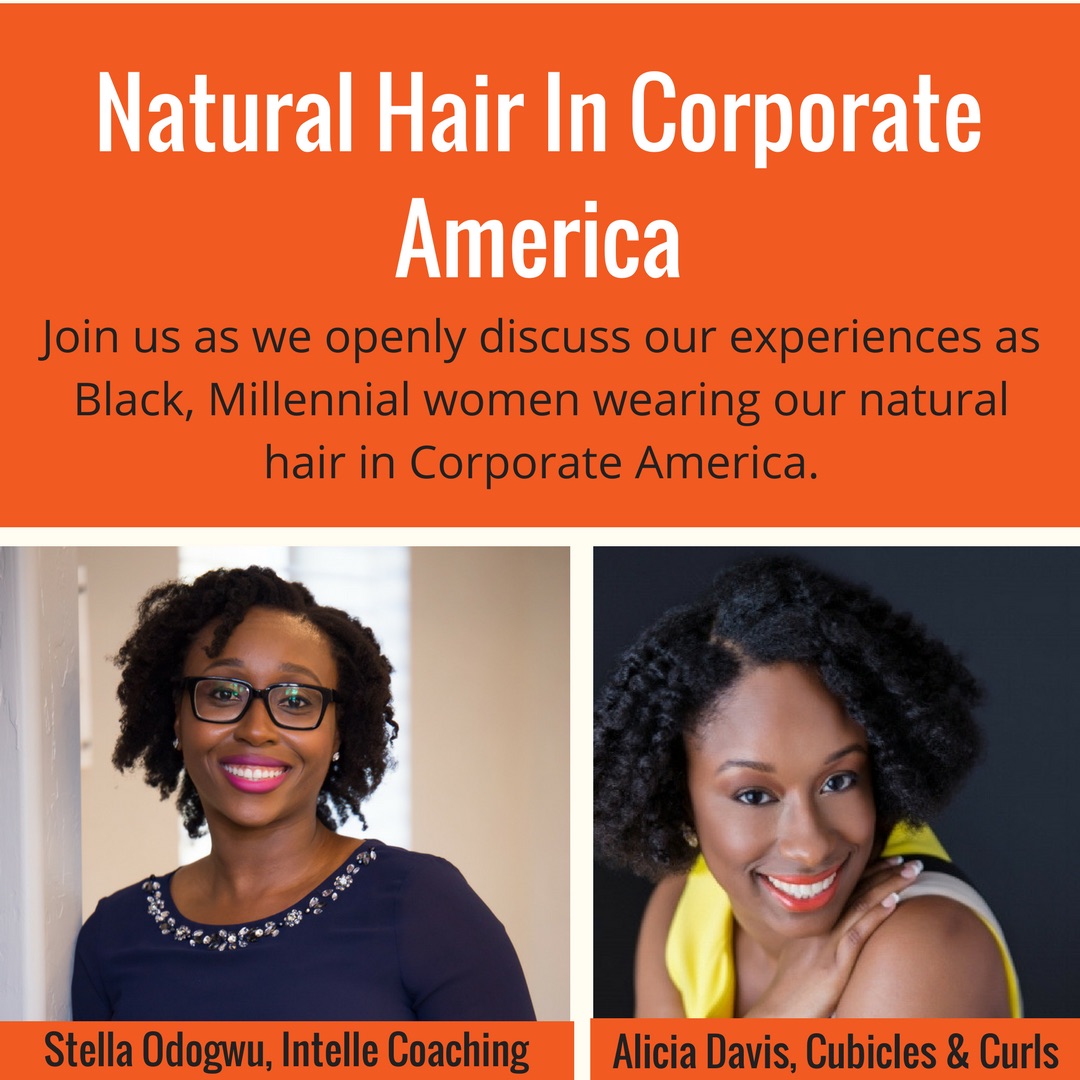 Intelle Coaching: Natural Hair in Corporate America
To wrap up Intelle's series on Authenticity & Intention, Stella & I had a candid conversation on rocking natural hair in Corporate America. We talked about everything from our personal hair journeys, responses we've received in the workplace & our best tips on how to navigate if you are having a similar experiences. Technical glitches aside, I hope you find our exchange insightful and empowering!
Cult TV Episode 3: Grindin' but NOT to quit your day job
I joined Candace of Cult TV on her weekly live steam to talk about the "do both" culture we live in where more creatives are pursuing both their traditional 9 to 5 dreams while side hustling. We touched on natural hair blogger, influencer etiquette, Miss Black & Natural NY, and making a big impact with a small following.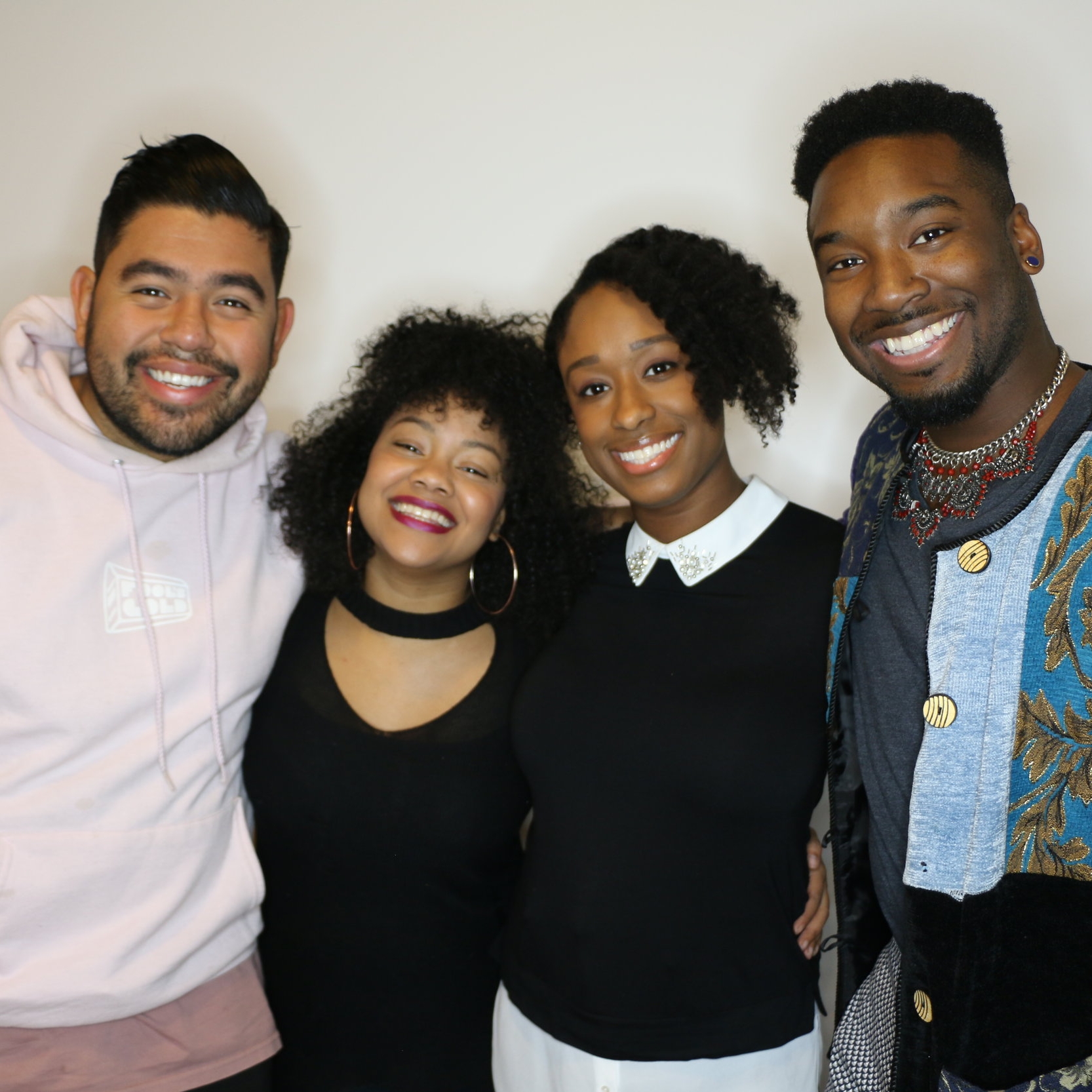 The New York Dose Episode 16: Cubicles & Curls
Reappearing guest of podcasts around town, LEADER of the Dosages (thats you folk!), FORM Beauty Ambassador, Miss Black & Natural '17 and a blogger full of hairspiration & career advice introducing you to "curls for every dress code", on this episode we are graced by none other than: ALICIA D. !!!!!!! The Dose Hosts also talk about Mo'nique's call for a Netflix boycott, anxiety & happiness, and difficult tasks to master in adulthood.
It's Really Relle: December Curlfriend
Natural Hair blogger @itsreallyrelle featured me as her December curlfiend. In this feature, I talk about how my natural hair journey started, my favorite products and styles, and my advice to new naturals.
Connect with Relle:
Joblogues Episode 35: Keeping it Real
On this episode, I go from listener to co-host as I join one of my #groupchatgirlfriends Joymarie in the studio for a fun discussion on embracing your authentic self at work. Plus, listener questions, rants raves reviews and more!
Connect with Joblogues:
@joblogues | @cleveoutloud | @heymissparkerr
Sydney in the City - Natural Hair, Meet Work
In this feature, I share my natural hair journey, the experiences that compelled me to start Cubicles & Curls, and offered some words of encouragement to those struggling with comfortably reconciling their natural hair and professional image.
Connect with Sydney in the City: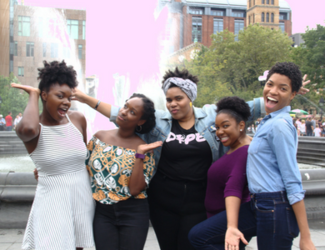 Strong + Elite - Black Faces, White Spaces
In 'Don't Touch My Hair', I led a great discussion of professional women who shared their hair stories. There were no limits, we discussed going natural, hair care, co-workers and our answer to the popular question, can people touch your hair.
Connect with She Dares Co.: